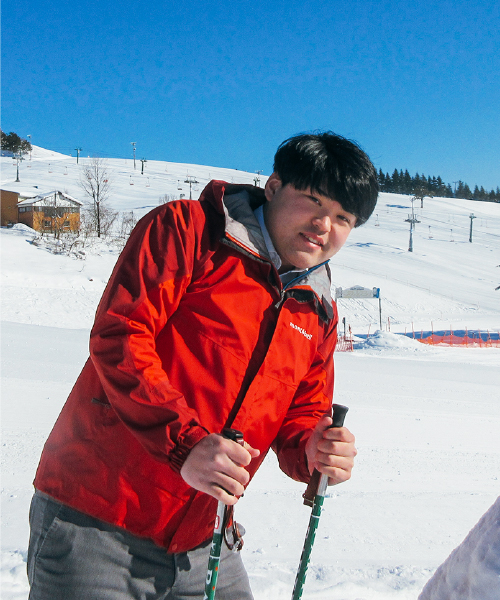 | | |
| --- | --- |
| Name: | Daichi Asakura |
| Home town: | Hidaka, Toyooka |
| Profession: | I work at the tourism association of HIdaka & Kannabe |
| Hobby: | Travel, checking out local cuisine, listening to music, driving around the Geopark |
| Special skill: | Gokushin Karate |
| Recommended spot of interest or favorite spot: | The view from the top of Mt. Ookayama over the Kannabe Highlands |
| Your ideal day: | Winter. The volcano crater covered in snow and Hattan Waterfall in winter are like masterpieces. |
Welcome to Kannabe. I am the master local guide to the area.
Kannabe Kogen, or Kannabe Highlands, is a scenic spot with Mount Kannabe as one of the folcal points. It is a crator that was formed by volcanic activity about 20,000 years ago.
Kannabe is about 350 meters above sea level, while Mt. Kannabe is a 500 meter class mountain. Here you can enjoy all four seasons.
During the summer you can enjoy lava trekking. Walk along an old lava flow formed by volcanic eruptions. In winter you can ski or board at anyone of the three ski resorts.