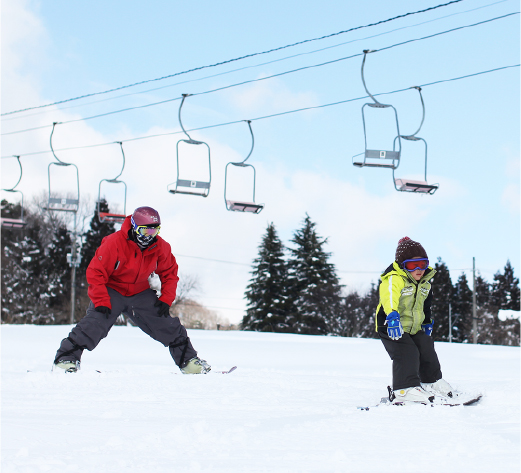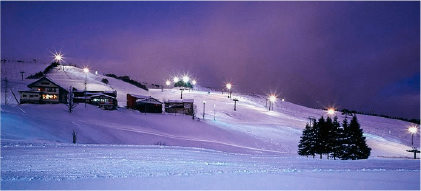 Kannabe is a popular destination year round, and winter is no exception.
During the snowier winter months, between the end of December to mid February, snowboarders and skiiers flock to the groomed and powedered slopes of Kannabe.
Choose from three different ski resorts, each with their own characteristic terrans and runs. There are runs of varying levels from complete beginner to advance. So whether you are a first timer who has never stepped foot on the white stuff or an expert who only dreams about hitting the slopes day and night, there is a run for you. Also, speaking of day and night, selected runs are lighted at night so that night owls can enjoy a few runs as well.